Here's the rundown of the games on offer at BurritoCon 5 so far with more to come (if you're looking for the GM sign up sheet it's here)
Adventure: The Number of the Beast
System: Tales from the Loop
GM: Steven Blyth
Boulder City, Nevada, 1986, and great excitement when palaeontologists from the University of Ohio get a licence to dig just outside town. But no sooner have they started, than the whole thing is called off. The palaeontologists move out and days later strange rumours start to circulate in the school yard. Charlie Donovan in 4B swears he saw and heard satanists near the old water cooler. And some other kids found burnt animal bodies in the woods. Government Officials also start to patrol the city. They say it's routine safety checks, but you can't remember that happening before….
---
Adventure: The Isle of the Dead
System: Mythras
GM: Newt Newport
In the Kingdom of Tura when monarchs die, they make the final journey to the Isle of the Dead. It is an arduous journey that only royalty may make. The corpse is prepared by the priesthood of Shem and then is taken overland to a secret port. From here a boatman takes the body to the Isle and from there it passes through the Door to Eternity into parts unknown.
Only the Brotherhood of Shem knows that something has gone wrong with the delivery of the last King. Now they must get a group of foreigners together to find out what has happened. Perhaps these chosen ones will get the opportunity to peak through the Door of Eternity and see what is on the other side?
---
Adventure: Mad Men of Gotheim
System: Warhammer Fantasy Roleplay 4th edition
GM: Jeremy
The village of Gotheim is a smouldering ruin. The surviving villagers are wild-eyed and confused, seemingly incapable of understanding what has befallen them. Some have lost their minds completely, gripped by a horrifying lunacy that apparently has no cure. Can the Characters uncover the terrible cause behind The Mad Men of Gotheim before time runs out?
---
Adventure: The Madhouse Meet
System: Dungeon Crawl Classics RPG Lankhmar
GM: Bruce Cunnington
Five strangers must work together to escape the clutches of a bizarre sorcerer from lands far beyond Lankhmar. I'm running this introduction to Dungeon Crawl Classics adventures in Fritz Leiber's city of Lankhmar via Discord with miniatures and 3D dungeon tiles.
---
Adventure: The Day of the Quelo
System: Dying Earth RPG
GM: Ian Griffiths
The noble Twegg, merchant of Kaiin and breeder of fine (if somewhat freakish) beasts, needs an urgent delivery made. Thus he is seeking a few reliable fellows to deliver a 'quelo' – a sluggish and good-natured beast – to its new owner, only one day's walk along the tranquil Derna Road. What could be a simpler way to earn a purse of terces?
A relaxing day in the country,
Good cheer and jovial companions…
Money for nothing…
THINK AGAIN!
And welcome to the nightmare that is: The Day of the Quelo!
---
Adventure: Casa De Mercurio
System: Mythras/Hawkmoon
GM: Dirk the Dice
The Dark Empire are constructing a large installation in the toxic wormwoods of the Pyonesse Hills between Espaniya and the recently conquered France.
King Manuel has instructed his most accomplished Spymaster to assemble a group to disarm, disrupt and destroy this base to assist the strategic aims of Count Brass.
---
Adventure: Slaughter in Spittlefield
System: Warhammer Fantasy Roleplay 4th edition
GM: Guy Milner
After a heavy, barely-remembered night on the tiles in Ubersreik, you awaken on the floors of the Spittlefield rookery, a slum tenemant building known as a cheap doss-house for the cast-offs of society – but a vile disease runs riot through it, and the watch have placed a condone sanitaire around the building – determined to keep the inhabitants (including you) isolated until the disease has passed.
Can you find the source of the deadly plague and resolve it before you yourselves succumb? Or will there be slaughter in Spittlefield?
---
Adventure: Over the Hills and Far Away
System: Romance of the Perilous Land
GM: Paul Mitchener
Princess Isolde of the White Hands, daughter of King Meliodas of Lyonesse, has gone missing. She rode away in the evening without any escort, and the player characters must find her. But they know something the king does not. She is secretly a practitioner of magic. And magic is forbidden in Lyonesse, its practitioners imprisoned or burned.
Romance of the Perilous Land is a game of magic and adventure set in an ancient fantastic Britain that never was, built from folk tales and Arthurian romance.
---
Adventure: Lockdown
System: Paranoia
GM: David Woodford
Friend Computer has had some upgrades. Things have not gone entirely smoothly and all troubleshooters have been confined. Work together to restore Alpha to its normal happy place.
---
Adventure: Escape the Battle Heir
System: Old School Essentials
GM: Sean F. Smith
Gereth Yaztromo foresaw that YOU would be part of the strike team that took down the Battle Monarch amassing her armies in the Moonstone Hills. What they did not foresee was the capture of your unit.
Can you escape to warn Yaztromo about the ascendant Battle Heir, or will YOU be the hero to do something about that instead?
Old School Essentials with minor houserules and canon imported from the Fighting Fantasy gamebooks.
---
Adventure: Fae Hard
System: Dungeon Crawl Classics
GM: Ed Kiernan
"Terrorists have seized Nakato… No, that's not right.
Unseelie faeries have seized Noc Marb…"
Long enslaved in a faerie mound for past dealings with the local fey, you wake to the slaughter of your jailers. Is this your chance to escape? Will you rescue your overlords? It's time to FAE HARD!
Shinobi 27 Games proudly presents FAE HARD a DCC RPG 3PP Funnel adventure. Inspired by DIE HARD.
---
Adventure: The Fantasy Game
System: The Pool by James V. West
GM: Michael
Years ago I played a "fantasy game" with an older cousin on a long train ride. There were no books, no rules, just a hastily-scribbled map of a treasure island (I think) and a collaborative adventure.
Fast forward to 2020 and I'm working on a version of J.V. West's obscure / famous game/system "The Pool" where *everyone is the GM*. We will create the setting, system, and characters during play itself. Get ready for a fun, rules-lite, no-paperwork game capturing the feel of the Old School before the Old School.
---
Adventure: Up, Up and Away!
System: Torg Eternity
GM: Craig
Message from Delphi Council:
Intelligence reports from the deserts of southern Egypt indicate that Dr Mobius has constructed a new pyramid, miles from the nearest town. Local resistance forces were able to momentarily access a convoy heading to the pyramid while it stopped to take on supplies. Most of the trucks were full of unmarked crates but inside one they found a group of prisoners, chained to the seats. The few we've been able to ID are all aeronautical engineers reported missing from the region since the invasion began. We can't allow Dr Mobius to complete whatever he is up to so we're sending your team in to investigate – access the pyramid, assess the situation and destroy Dr Mobius' project before it takes to the skies.
---
Adventure: The Last Will & Testament Of Obediah Felkner
System: Dark Trails RPG (DCC Weird West/Horror)
GM: Bruce Cunnington
On a cool evening in the town of Los Castores, a lawyer summons a small group of strangers into his office. Obediah Felkner, a prominent resident and claim owner of a nearby quicksilver mine, has recently passed away from a mysterious illness. Surprisingly, a group of complete strangers have been named as his beneficiaries. The claim to Felkner's mine could become theirs.
However, Felkner's last will contains a peculiar condition: in order to claim the deed to the mine, the party must collect a holy relic known as the Hand of San Roque and deliver it to Felkner's grieving widow before dawn. The artifact is rumored to be hidden somewhere in the old Mission San Roque, abandoned by the Spanish almost 40 years ago.
---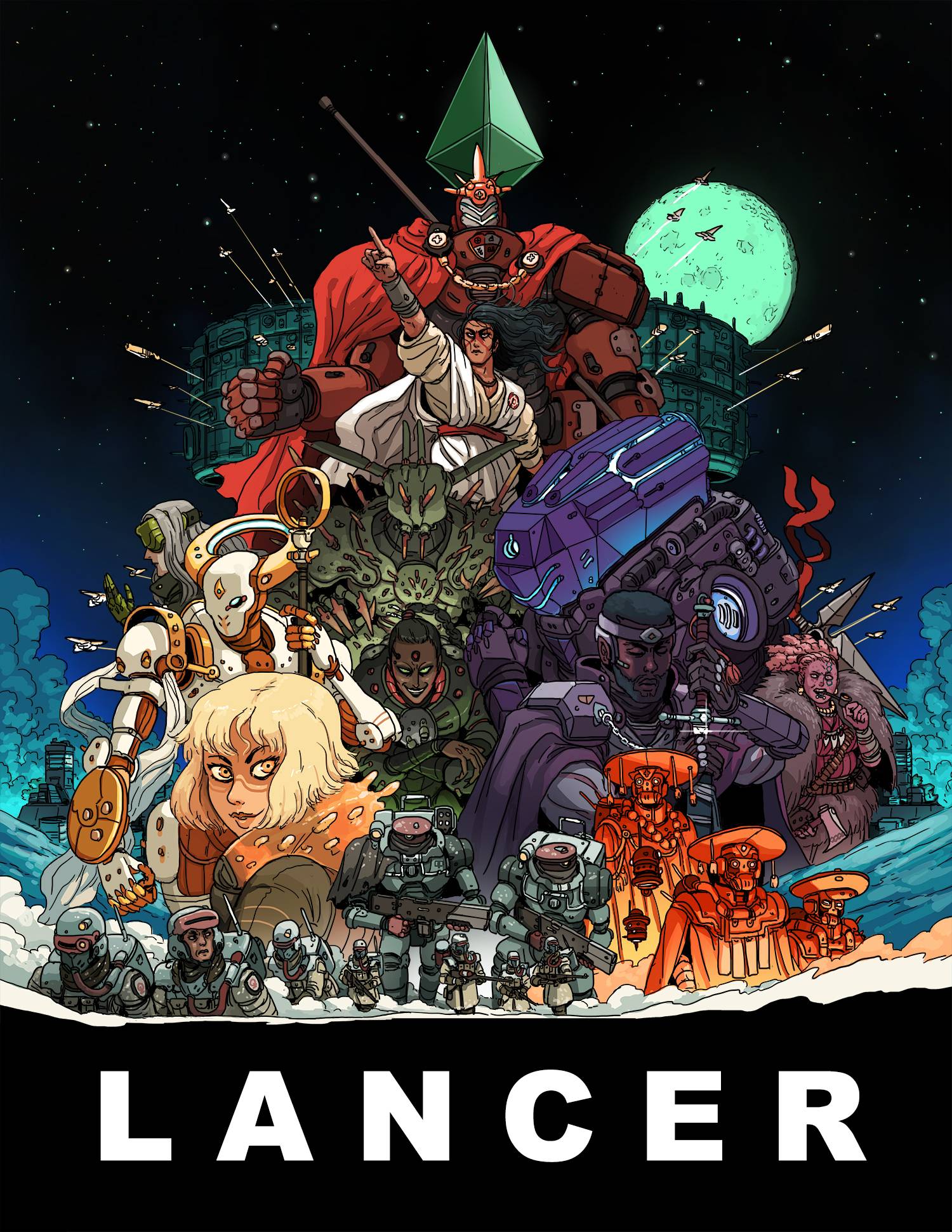 Adventure: The Final Countdown
System: LANCER Mechanised Cavalry RPG
GM: Joshua Clark
The Capital is the last bastion of humanity,we are on the brink of extinction and are desperate this is where you pilots come in. We need LANCER pilots to perform one final ditch plan to defend the capital as we put the finishing touches on the device that will save Humanity. Suit up LANCERS it's time to save the world!
---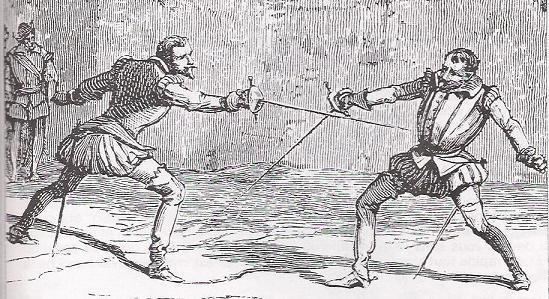 Adventure: Night's Swift Dragons
System: 5e D&D
GM: Andy Horton
"Night's swift dragons cut the clouds full fast, and yonder shines Aurora's harbinger". Shakespeare, A Midsummer Night's Dream.
A "sonnetpunk" adventure for 5e D&D, set in a Tudor London where the shady underworld mingles with the aristocratic elite. Roaring boys and girls run wild in the taverns while alchemists in their chambers pursue their secret studies. And perhaps where the boundaries of our world and Faerie are closer than you might think.
An ambassador's daughter has gone missing. Has she been kidnapped by the Queen's enemies? Has she gone off to join the players? Or is she away with the fairies? Your group of rapier-wielding poets, scholars of the magical arts and shady bravos have one day to find out, and perhaps avert a war – or worse….
---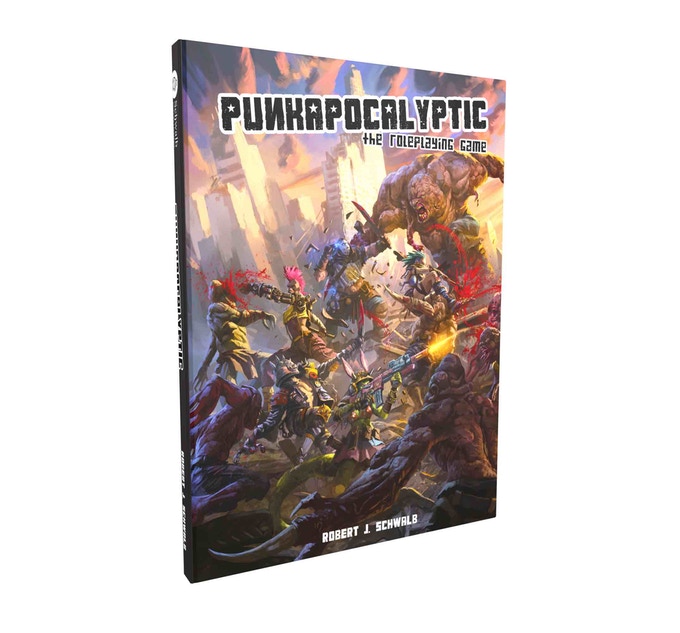 Adventure: Two Dead in Shit Town
System: Punkapocalyptic
GM: Scott Joest
The world as we know it is gone. The why and how is subject to debate, but there are few left who have either the time or ability to wax philosophical about it. All that's left is an extremely dangerous place, which, depending upon your point of view, is either a reeking open sewer, a radioactive shithole rife with wasting disease and lingering death, or a desperate place of hunger and want where anyone will trade anything or kill anybody just to survive one more day.
Actually, your point of view doesn't matter. It's all these things. And so much worse.
Deadly and violent, much of the world has become a deserted, barren land dotted with the remnants of whatever came before. The Wasteland, as it's called, though, is not as empty as it might seem.
On the fringe of the Wasteland the "good" people of Shit Town woke up to discover that two of their "citizens" are dead, having been stabbed to death. A third citizen has vanished along with several cans of baked beans, one of Shit Town's few luxuries. The Shit-Towners have looked everywhere for him but can't seem to find him. Can the crew track him down and bring him back for a bit of Wasteland justice?
---
Adventure: Watership Hull Down
System: Black Hack (hacked)
GM: Kehaar
After a devastating attack on the warren there is no alternative to convoy up and seek another home – the surviving mutant rabbits protected by last tank of Owsla : the Bigwig
---
Adventure: Mother Said I Never Should
System: Liminal
GM: Sue Savage
The quiet village of Bournville has become the centre of a police investigation after the disappearance of a teenage girl. Phoebe Morris has been missing for four days, and with the police no closer to a lead, her family are seeking outside help.
---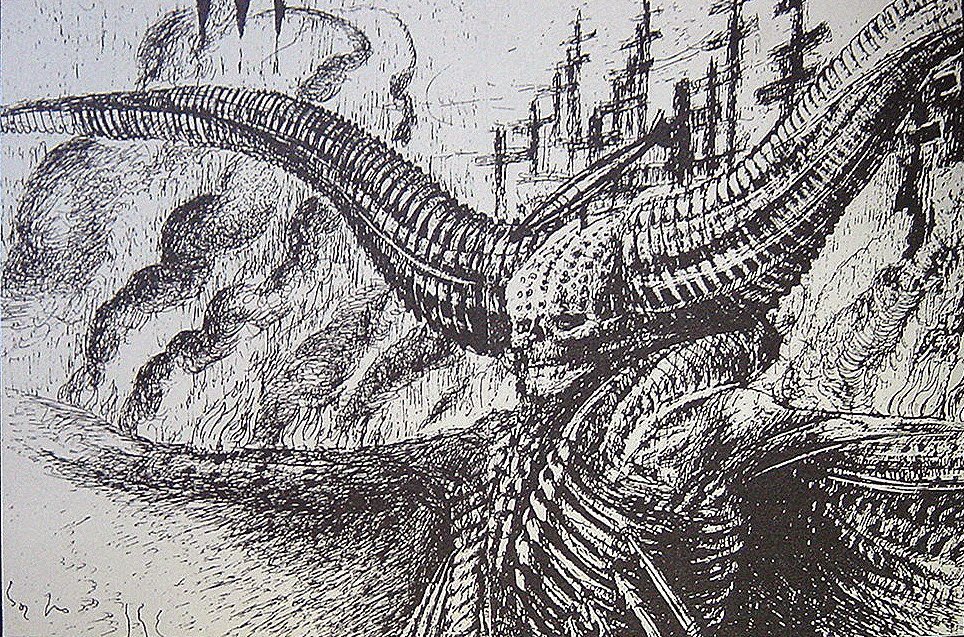 Adventure: Vaults of Unfaith
System: Mörk Borg
GM: Tristan Narbrough
Heroes needed for adventure to an Underground Sarkash Crypt known as the Vaults of Unfaith to discover the fate of Sir Baldeloch the Golden Earn and Inquisitor Wakta of the Walls, who have disappeared on their mission to rid this blasted hellhole of heretics and cultists.
---
Adventure: Crash and Burn!
System: Age of Sigmar: Soulbound
GM: Stephen Ray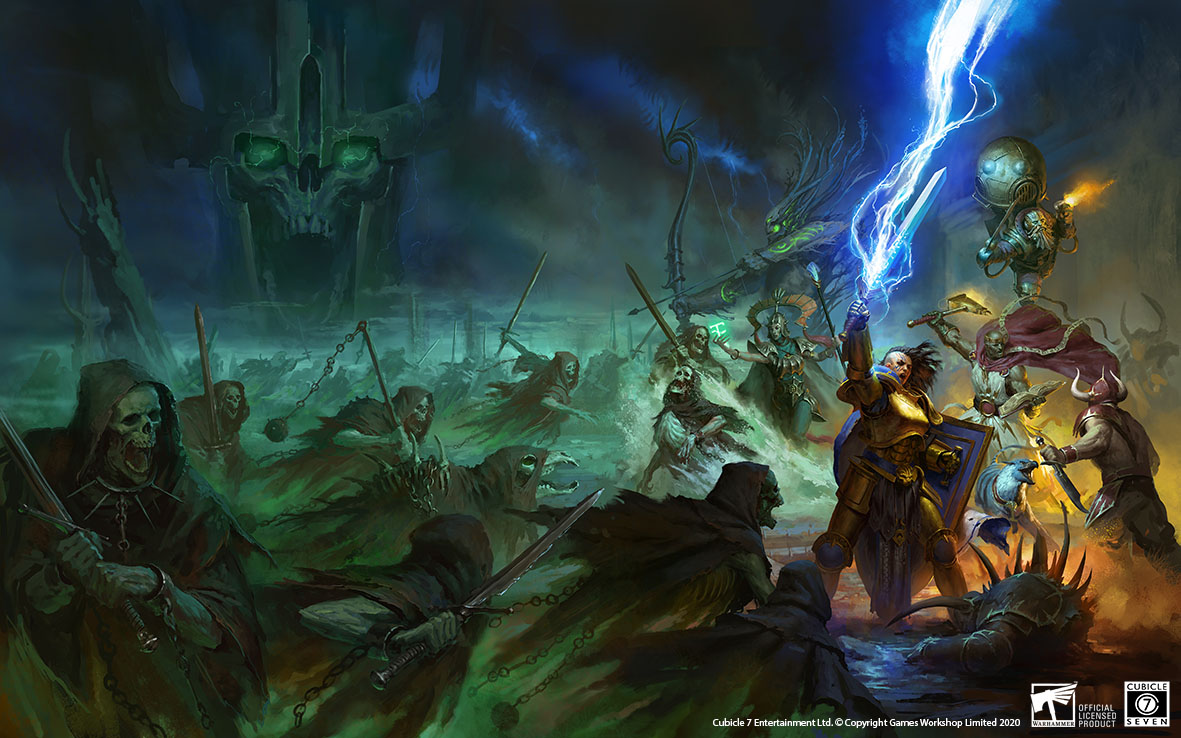 The volcanic Realm of Aqshy is at the fore of the battle against Chaos. Here, new cities spring up on land ripped from the grip of Chaos by the Sigmar's holy warriors. One such city is Brightspear, but its existence is fragile. You have been tasked to travel aboard the mighty Kharadron airship 'Grungni's Face' as part of a great air fleet delivering much-needed supplies to the embattled city. But the servants of Chaos are everywhere and you must be on your guard…
---
Adventure: Famine in Far-Go
System: Gamma World
GM: Dirk the Dice
Far-Go is dying … the people are afraid … the animals are wasting away … the crops are withering in the fields. No one, even Arx Skystone, the high priest, knows what has caused Far-Go's misfortune.
You are part of a group of young adventurers about to begin a sacred journey. The last hope and survival for Far-Go rests with your party.
---
Adventure: Old School Dungeon Crawling with Savage Worlds
System: Savage Worlds Adventure Edition
GM: Dave Aldridge @d_percentile
Raid an ancient temple in a hybrid game combining 'old school' sensitivities with Savage Worlds' tactical tabletop combat. Let's see if it works! If nothing else, you'll learn Savage Worlds Adventure Edition if you don't already know it…
We'll use Roll20 and Zoom. Pregen characters.
---
Adventure: The Weapon
System: 5e D&D
GM: Kyle Cadwallader
Who would have known nature had it right? We where so arrogant, so powerful, so ripe. It was only a matter of time. Either by our hand, or by something else. We never thought the day would come but come it did. We where not ready, we are still not ready, but here we are.
Systems where taken over, one by one, and then our own advantage used against us. We where on the backfoot from the start.
But you, you are one of the last bastions, able to interface with an exosuit and in command of a fortress designed for a historic war that never came. Engineers and scientists have an idea, and idea that may give us back a fighting chance. They just need time. Which is good, as time is something you can give.
Will you meet the swarm head on? Or will you lay traps and bait them to their doom?